Admission to The Inpatient Unit
If an overnight or extended stay is needed, you will be moved to a private suite on the 4th floor of the hospital. You will meet your inpatient nurse and receive around-the-clock personalized care by our highly trained staff. You will be provided with medication to treat and prevent post-operative pain and nausea. Early ambulation is encouraged to prevent post-operative complications.
We ask that you bring all your home medications in their original prescription bottles on the day of surgery. The nurse will ask you for these medications and will administer them to you per your doctor's order. Your medications will be stored at the nurses' station and returned to you at discharge.
While we encourage support from family and friends, it is very important that you, the patient, get an adequate amount of rest following surgery. We ask that your room remain calm and quiet during your convalescence.
Sleep accommodations will be provided for one family member or guest who wishes to stay with you.
Inpatient Information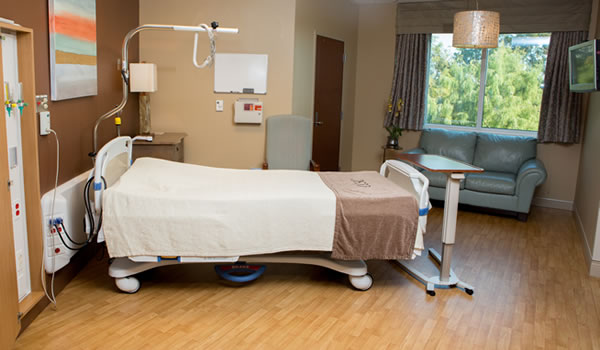 At Crescent City Surgical Centre, we believe you should not only feel cared for, but cared about. Crescent City Surgical Centre offers an environment for recovery unlike any other. Our inpatient unit consists of beautifully decorated private suites that include chair/beds that comfortably accommodate caregivers and are outfitted with televisions. We will prepare your meals based on your dietary needs. Special requests can be accommodated.
Inpatient Unit Staffing:
Low nurse-to-patient ratio (average 1 – 2).
Critical Care nurses for every shift.
ACLS certification required for all nurses.
Compassionate staff dedicated to customer service.