Breast reconstruction usually involves multiple procedures performed in several different stages.   This series of procedures can begin at the time of mastectomy or they may delayed until a later date.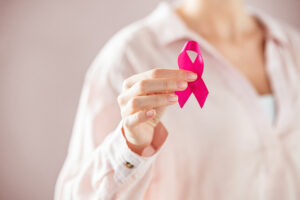 Breast reconstruction generally falls into two different categories:  you have a flap or implant-based reconstruction.  Flap reconstruction usually uses the patient's own tissue which is relocated from another part of their body to create a new breast.  Implant reconstruction uses artificial breast implants to help create a new breast therefore, restoring the breast to it's pre-surgery condition as much as possible.
At Crescent City Surgical Centre, we have specialists such as Dr. John Colfry, who specialize in breast reconstruction surgeries.  With a group of very specialized nurses, Dr. Colfry has the ability to perform surgery at Crescent City Surgical Centre with an entire team of wonderful people who are the best at what they do.   Our main focus is to ensure that the patient receives the utmost care and is able to live their life to the fullest extent when they are complete with treatment and reconstructive surgery.